How to grab rewards on Tower of Fantasy: Twitch Drops
Rewards on Tower of Fantasy are already available, so you can get a head…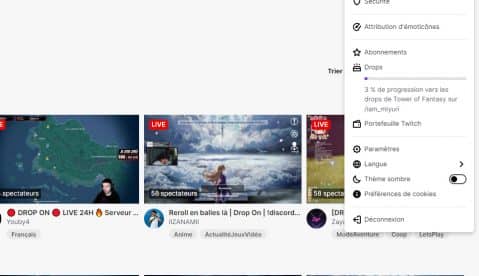 While Tower of Fantasy has only just made its debut on PC and mobile, it's already possible for aspiring gamers to get their hands on a variety of rewards, so they can get a head start without paying a penny.
For a few weeks now everyone has been talking about nothing but Tower of Fantasy, the famous action-RPG that could overshadow Genshin Impact. It must be said that with trailers and pre-registration awards, in recent weeks, Hotta Studio has done everything to galvanize the enthusiasm of Internet users.
While Tower of Fantasy is finally available on PC, iOS and Android, the studio has added a layer by offering various rewards, this time accessible via Twitch. Here's how to take advantage of them!
How to benefit from Twitch Drops Tower of Fantasy?
From August 11 to 13 it is possible to get your hands on rewards for Tower of Fantasy by watching streamers on Twitch. To unlock them for sure, however, you need to follow different steps, namely:
Go to the game's official website, in the Twitch Drops area here
Log in with your Twitch account, then click authorize
Then log in with your Tower of Fantasy account, create it if necessary
Choose your region, server and select your character. If you don't have one yet, create one
Follow the streams on Tower of Fantasy of the eligible streamers (the ones where you can see the mention "drops activated) to unlock the rewards