The new Ultimate Team FIFA 23 features: FUT Moments, Collective, Stadiums…
FIFA 23 turns Ultimate Team mode upside down with a number of changes including…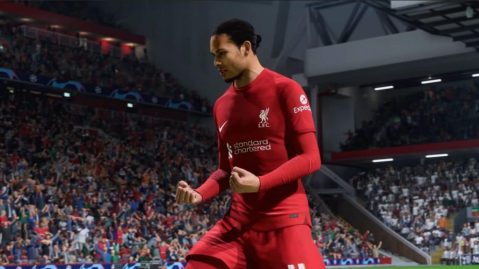 FIFA 23 turns Ultimate Team mode upside down with a number of changes including an overhaul of the Collective system.
FIFA 23 will be the last installment of EA SPORTS' must-have soccer simulation franchise before a complete rebranding. So there's no doubt that the studio had better hit hard with this new FIFA, in order to make a mark before what promises to be an exciting transition.
As such, EA has already introduced many changes for the Career and Club Pro modes. Now it's FIFA's most popular game mode that all eyes are on: Ultimate Team, or FUT for short.
Here's everything you need to know about the new features and changes to Ultimate Team in FIFA 23.
Summary
FIFA 23 Ultimate Team: New Collective system
FIFA 23 Ultimate Team: FUT Moments
FIFA 23 Ultimate Team: Stadium customization
FIFA 23 Ultimate Team: New Collective system
Probably the key change FIFA 23 makes to the FUT formula is the overhaul of the Collective system. Forget about the linkage system that encourages you to group your players from the same clubs or nationalities.
From now on, all players in the starting 11 can enjoy a Collective boost with their teammates, no matter where they are on the field.
This means, for example, that a goalkeeper and a striker who play for the same team will improve their respective Collective scores, even if they play on opposite sides of the field.
Players and teams alike will now have a star score of up to three, replacing the usual rating system. Heroes and Icons cards will still give you a huge advantage by counting as two players on their team or nation.
The Collective will continue to improve your stats as it always has, but there is no longer any penalty for not linking within your team. In short, a card's attributes represent the player's minimum abilities, without any boost from Collective.
These changes should greatly improve flexibility in team building.